Birmingham Tech Week is set to return digitally this year, 12-16 October, offering a series of inspirational and thought-provoking events championing new technologies and modern business strategies for a changing world.
Becoming the largest regional technology festival in the UK in 2019, with over 5,000 attendees, this year the week will be delivered entirely online and feature a number of high-profile speakers.
These include Thomas Blood, Digital Innovation Leader at Amazon Web Services (AWS), Jill Palmer, CEO at Click Travel and Avin Rabheru, CEO & Founder of Housekeep.
Yiannis Maos, Founder of Birmingham Tech Week, said:
"The week was founded on encouraging collaboration, celebrating regional success stories and inspiring organisations to get involved in all aspects of technology. Given the year we've had, it has never been so important for us to showcase Birmingham Tech. Hopefully the week will give people and businesses a sense of optimism, arm them with the knowledge to navigate these uncertain times and help them create the foundations that will allow them to thrive."
The week is free-to-attend and gives unparalleled access to experts and thought-leaders who will be sharing knowledge on subjects such as business culture, customer experience and how to start and scale up a tech business.
During the week a number of topics will be discussed such as 5G, FinTech, Smart Cities and Artificial Intelligence. People wishing to attend can do so by registering here: https://2020.birminghamtechweek.com/
The Mayor of the West Midlands, Andy Street, added:
"Our region's economy was in good shape before the coronavirus pandemic struck, and we must do everything we can to get back on our feet quickly. Technology will be a key driver behind our recovery, and we are committed to helping businesses to improve their digital capability and equipping local people with the tech skills that employers need in these changing times. Protecting and creating jobs is key, and improving local people's digital skills is a great way to do that.
"We will be holding several events during Birmingham Tech Week, which offers lots of opportunities to share knowledge and find out more from expert speakers about the latest developments in technology. I'd urge businesses and residents across the West Midlands to register now."
Iain Mansell, Deputy Director, Innovation Alliance for the West Midlands, commented:
"Birmingham Tech Week 2019 saw the coming together of many organizations across the region to celebrate our excellence in innovation and technology. Since then many new relationships have been forged and here at the Innovation Alliance, we have developed these new connections to drive opportunities across Cyber Security, Smart Cities and Diversity and Inclusion, to name just a few.
The collaborative spirit has never been stronger in the West Midlands, despite our uncertain times, so we look forward to seeing what Birmingham Tech Week 2020 will bring."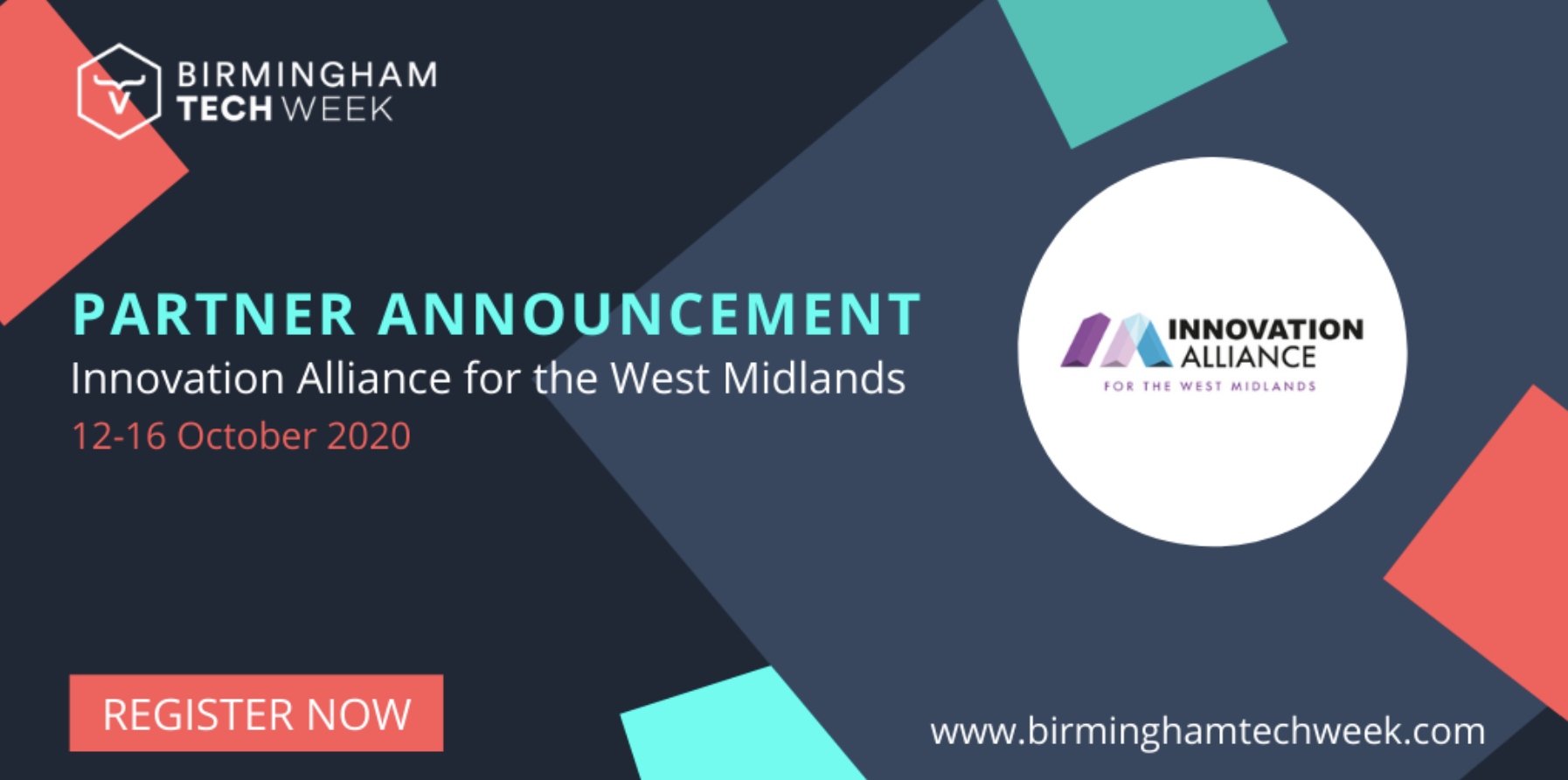 Birmingham Tech Week is a great opportunity to show why the region is leading the way when it comes to innovation. It may be the youngest city in Europe yet it produces the most inventions per year, with nearly 65% registered from the Birmingham area. Not to mention Birmingham has nearly 6,000 tech companies employing a diverse workforce of over 38,000 people – making the city the home to some serious talent.