Join WMWV online from 10am – 12pm on Friday 5th March 2021 as they #ChooseToChallenge for International Women's Day 2021, and celebrate with one of the region's first West Midlands Mayoral hustings, with all local candidates in attendance.
In what's sure to be a lively and interesting discussion, hear from each of the candidates as they discuss their thoughts and plans for the West Midlands.
To host the hustings WMWV are delighted to be joined by Fiona Mactaggart, Chair of Fawcett Society.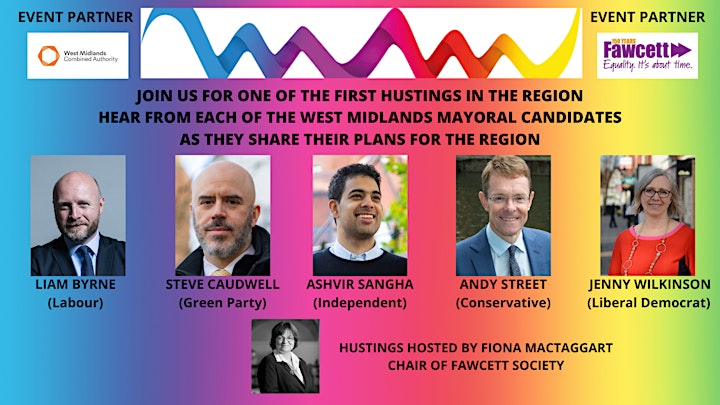 They are also delighted to be joined by the keynote speaker: – 
Shappi Khorsandi
Award-winning stand-up comedian and best-selling author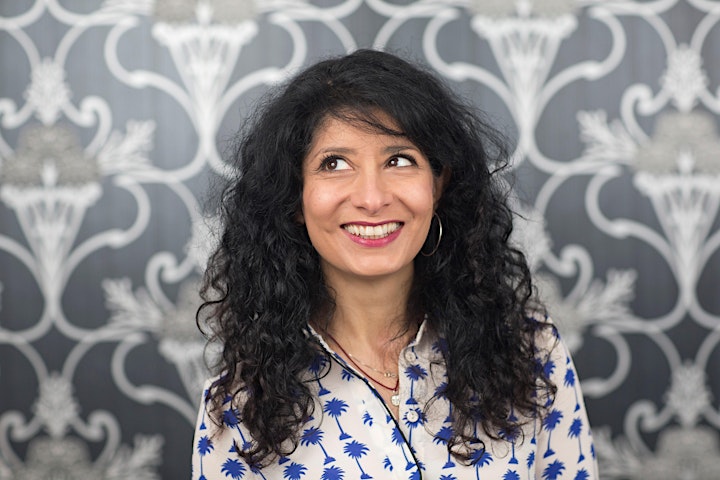 Shappi Khorsandi established herself as one of the UK's finest comedians in 2006 with her sell-out Edinburgh show, Asylum Speaker. Despite the basis for the show being her experiences as a child refugee fleeing Iran, and terrorists attempting to murder her father, Shappi'ssensitive yet witty exploration of these events created an instant comedy smash hit.
It also lead to the publication of her childhood memoirs, "A Beginner's Guide To Acting English", her best-selling literary debut, described by the Scotsman as 'filled with laughter, wonder and compassion'. Emma Thompson said "'This very funny, acute book also made me cry".
Shappi went on to publish her first novel, Nina Is Not Ok, which was described by the Telegraph as 'moving, funny and shocking' and received tremendous acclaim from critics and readers alike.
Shappi's career has taken her to all corners of the globe. She has appeared on countless TV & Radio shows, including: Live at the Apollo, Michael McIntyre's Comedy Roadshow, The Secret Policeman's Ball for Amnesty International, Mock The Week, 8 Out Of 10 Cats, Have I Got News For You, QI, and Just a Minute, as well as her own show, Shappi Talk.
She has received an honorary doctorate from Winchester University for her contribution to the arts. Her mother was overjoyed, until she realised Shappi can't actually write prescriptions for her.
Shappi has also received the prestigious James Joyce Award for outstanding success in her field from Dublin University.
TV, radio and literary accolades aside, Shappi is most proud of being a "spit & sawdust" club stand-up at the frontline of the entertainment industry. Nothing beats the buzz of a live audience and one of her favourite things is pulling on her wellies, trudging through muddy fields, and performing at festivals– she's a regular at Glastonbury but will happily go any place where there is music, beer and a comedy tent.
As a speaker and awards host, Shappi can deftly handle the most serious subjects with a sprinkling of humour – a skill perfected in her early stand-up shows.
The popularity of Shappi's father as a satirist attacking the regime has ensured that her family has never returned to Iran.
As Shappi says, "there's free speech in Iran, but little freedom after you've spoken."
She has two dogs, two cats and two children so can often be found hiding in the airing cupboard, eating crisps in the dark.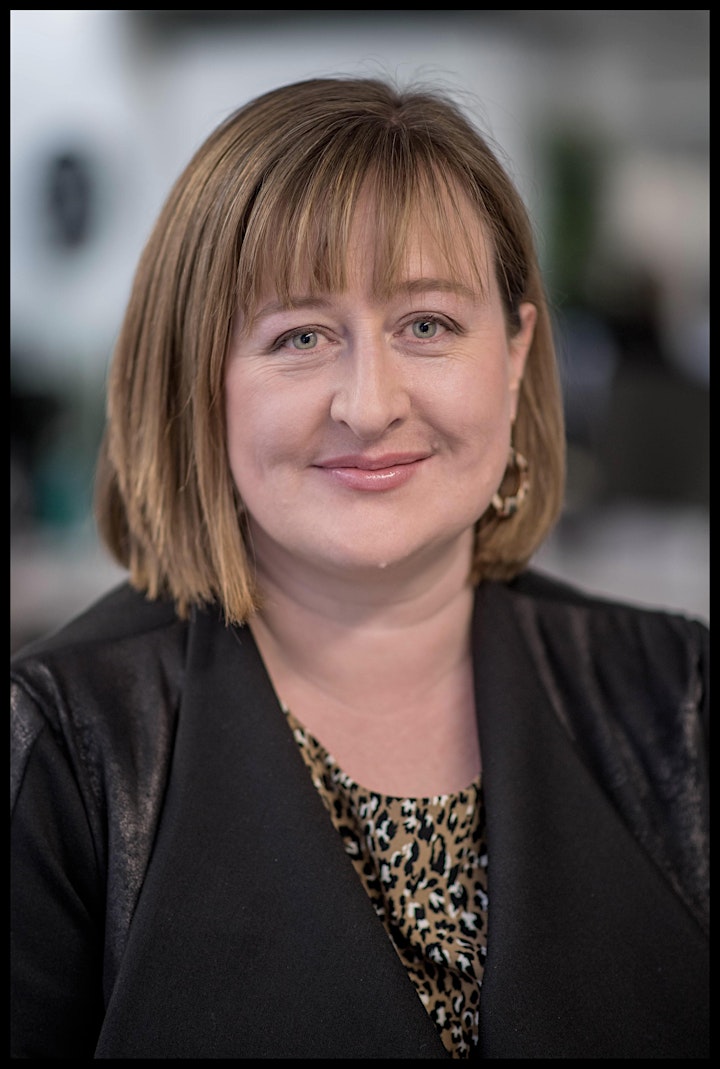 We will then have the opportunity to join Shappi in conversation with Katie Perrior .
Katie was the first female Director of Communications to the Prime Minister at No.10 Downing St. Prior to that she co-founded iNHouse Communications with Jo Tanner, having held a number of senior roles including Head of Press for Channel 4 News and Deputy Head of Press for ITV News. Katie and Jo led the public relations campaign for Boris Johnson's successful London mayoral campaign in 2008. Katie now focuses on high profile senior counsel, and has advised clients including PeoplePlus, Centrica, Diageo, News UK and VolkerWessels. Katie is a former Non-Executive Director for a South London NHS Trust and was appointed to the board of Ebbsfleet Garden City by the then Prime Minister David Cameron. She was also the cabinet member for housing and community affairs in the London Borough of Bexley for 12 years. Katie is currently a member of the Suburban Task Force, an inquiry set up by the All Parliamentary Group on London and the Built Environment and recently supported the Grimsey Review on how high streets should build back better post the pandemic. She is also a school governor.
Katie writes regularly for The Times and Sunday Times newspaper as well as the Politico website and is a political broadcast commentator for Sky, the BBC and ITV.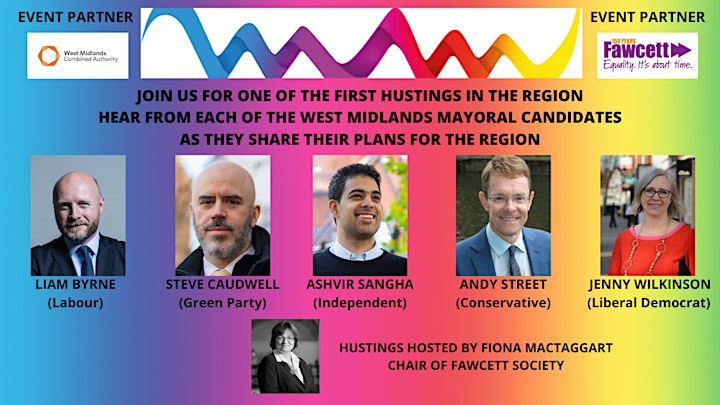 Our event will also include one of the first hustings in the region for the forthcoming West Midlands Mayoral election in May. We will be joined by all Mayoral candidates, who will be discussing their plans for the region, in what is sure to be an interesting and lively debate, chaired by Fiona Mactaggart, Chair of Fawcett Society.
Your hustings will include:-
Liam Byrne (Labour)
Steve Caudwell (Green Party)
Ashvir Sangha (Independent)
Andy Street (Conservative)
Jenny Wilkinson (Liberal Democrat)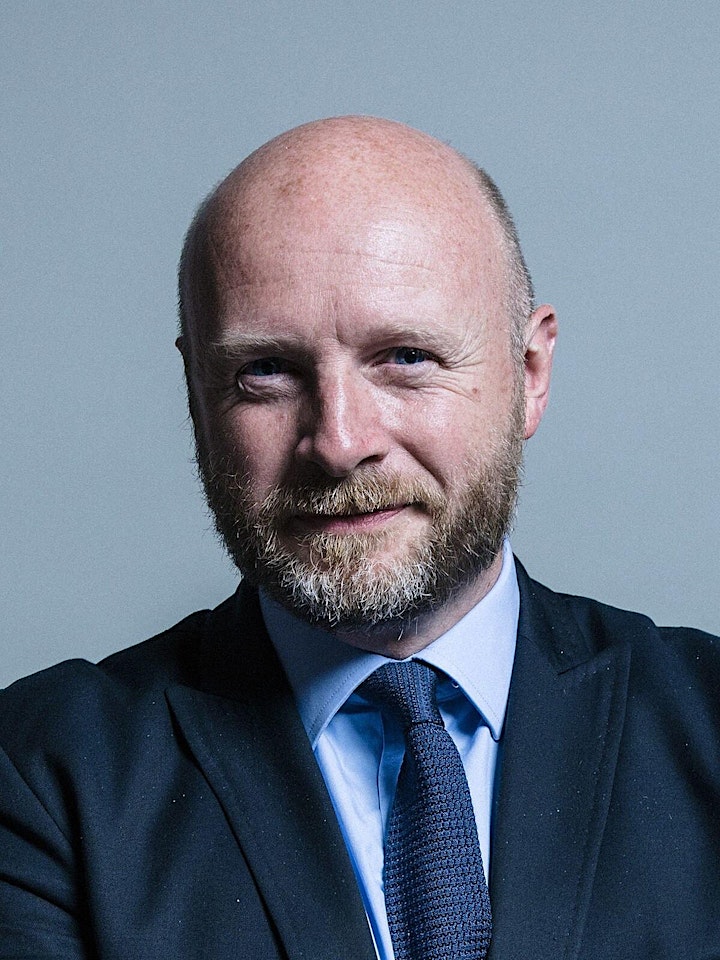 Liam Byrne
Liam comes from five generations of Birmingham engineers, teachers and social workers. He became a Member of Parliament in East Birmingham in 2004. As a dad with a young family in Birmingham, he stood for parliament because he was sick of nothing getting done. He was elected with a majority of 460 votes – but his 'tell like it is' style and focus on winning new investment has turned that into the biggest Labour majority in the West Midlands.
Liam served as a Cabinet Minister under Gordon Brown, where he pushed through the deal to rebuild New Street station after years of delay. Before becoming an MP, Liam built a successful technology company from scratch – which he started after winning a Fulbright Scholarship to the Harvard Business School. He was the British student who'd gone to a comprehensive school.
Liam's mom – a comprehensive school science teacher – died of cancer when she was just 52. Her passion for public service fuelled him and he decided to go into politics. Liam's decision to stand for Mayor was driven by a second tragedy. After losing his dad to a lifelong struggle with alcohol, Liam began working with Birmingham's homeless community and was horrified by the struggle of many forced to sleep on the streets. One Sunday morning, on a soup run with a church group, he found a double amputee in terrible pain in an underpass – still dressed in his hospital gown. It took two hours to get an ambulance.
Liam decided to run for mayor almost on the spot.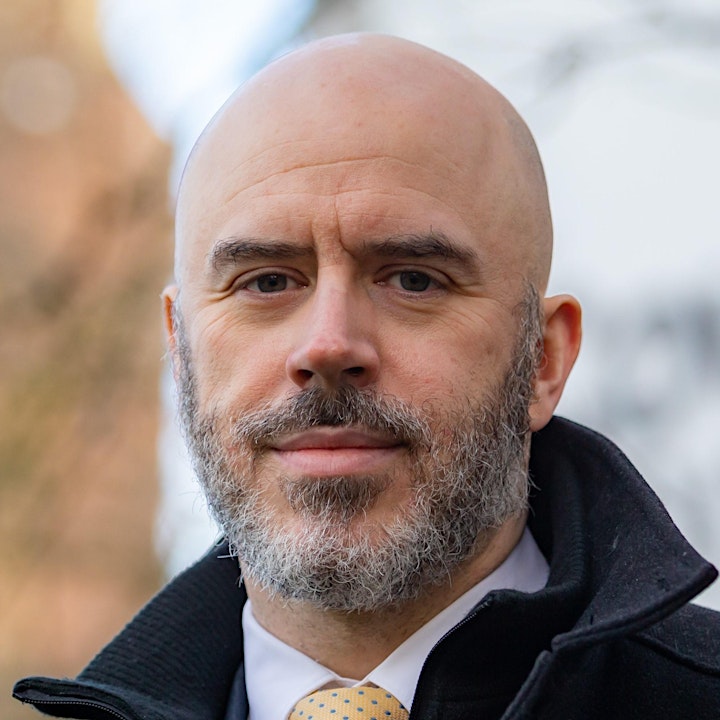 Steve Caudwell
Steve is the Leader of the Opposition on Solihull Council and the ward councillor for Castle Bromwich in North Solihull since May 2019. His background is in project delivery – having worked at Jaguar Land Rover, Airbus, the Department for Education. He's also had many other jobs, from construction to retail to Civil Service, so a wide breadth of experience in working life to go with his political experience.
He's standing for Mayor because the Combined Authority isn't going far enough in its efforts to combat the Climate Crisis – their target of 2041 for carbon neutrality is far too late when all the evidence points to 2030 being the date that needs to be aimed for. But 2030 will not be achieved without focusing on the challenges in front of now – that's why he's calling for an end to the West Midlands poverty scandal that disproportionately affects women; a genuinely Green Industrial Revolution that works for everyone and makes the West Midlands a global Green Powerhouse; and a public transport system that you can actually use, so that all make the choice to leave their cars at home.
He believes if we start fixing the social crisis that the eleven years of Tory Government has given us, we'll also have the levers to deal with the Climate Crisis; and we'll have a happier and more prosperous society that works for everyone.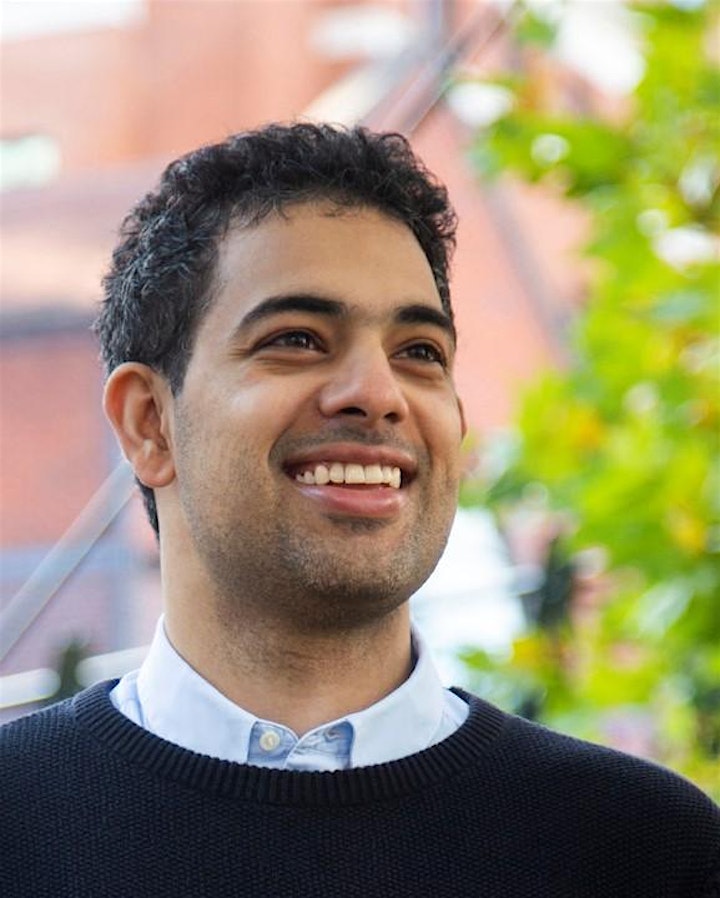 Ashvir Sangha
Ashvir Sangha is running as an independent mayoral candidate. Birmingham raised Sangha is the Oxford educated grandson of Sikh farmers from the Punjab who came to the UK in the 1950s in search of opportunity. A former President of the Oxford Union, he founded Lunar Academy delivering educational programmes for young people in the UK & Asia.
As an independent candidate, Ashvir Sangha might be considered to be the underdog in the mayoral race. However, as a young British Asian he may well resonate with voters in Birmingham which is one of the youngest and most diverse cities in the world. Sangha has spoken of the need for a fresh approach to local politics and his campaign has been endorsed by legendary local historian Professor Carl Chinn MBE who says "Ashvir Sangha is young, talented and independent and he can burst through the dogma and dreariness of the established parties. In so doing he can bring dynamism and innovation to the mayorship. His candidacy is invigorating and has the potential to end the staleness and lethargy of the political system and to engage young people in deciding their futures in their region."
You can learn more here:https://www.youtube.com/watch?v=-5Cbegj_MKMhttps://www.youtube.com/watch?v=c2EuCvm0MXc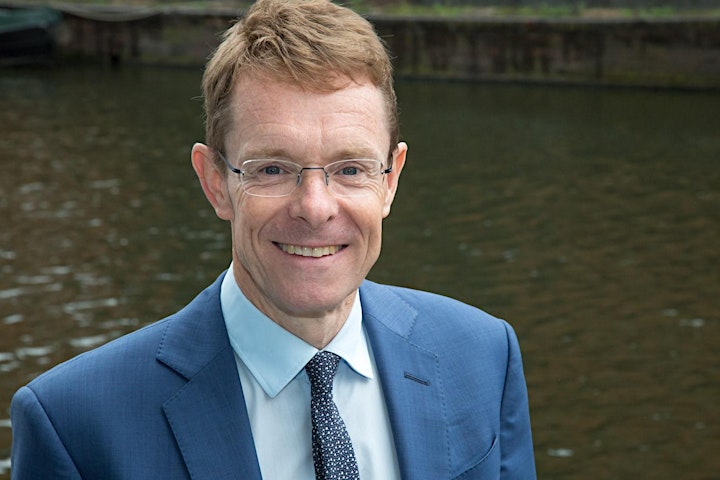 Andy Street – Mayor of the West Midlands
Andy Street was elected as the first Mayor of the West Midlands on May 4 2017. The primary function of the role is to chair the West Midlands Combined Authority and brings with it significant powers over transport, housing, skills and jobs.
Before becoming Mayor, Andy combined a career with John Lewis, Britain's most successful workers' co-operative, with a host of high-profile economic development roles, working with local and national government.
Starting on the John Lewis graduate scheme, Andy rose through the ranks to become Managing Director, overseeing one of the most successful periods in the company's history.
He was the Chair of the Greater Birmingham & Solihull Local Enterprise Partnership between 2011 and 2016, helping to build the relationships that have underpinned the economic growth of the region. Additionally, he has been lead non-executive director for the Department for Communities and Local Government as well as a member of the Prime Minister's Business Advisory Group.
Outside of work, Andy is passionate about the arts, particularly in the West Midlands, having previously served as Vice Chairman of Performances Birmingham Limited, which is responsible for running the City's Symphony and Town Halls.
In June 2015, Andy was awarded the CBE for services to the national economy. He was named the 'Most Admired Leader' of the year by business magazine, Management Today in 2014. He received the 'President's award' from the Greater Birmingham Chambers of Commerce in for his work in the region. He holds three honorary degrees, from Birmingham City University, Aston University and the University of Birmingham.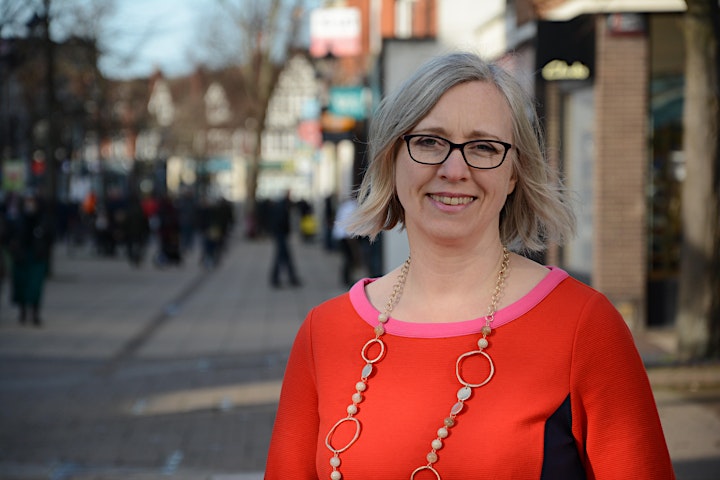 Jenny Wilkinson
Jenny grew up in the West Midlands and now lives and works here. She knows the region well and the importance of building on our rich industrial heritage, through attracting investment, promoting innovation and developing local skills. As a Chartered Accountant and business consultant, Jenny has worked with a wide range of private and public sector entities over her 25-year career, so has a good knowledge of the issues affecting business and the economy. Jenny stood as the Liberal Democrat candidate for Sutton Coldfield in the 2017 and 2019 General Elections, as well as being a candidate for the European Parliament in 2019. Outside of politics, she is actively involved in her local community, as a Governor at a local infant school, Trustee of a charity which she founded with colleagues to save and support her local library, and on the committee of the support group for her local park."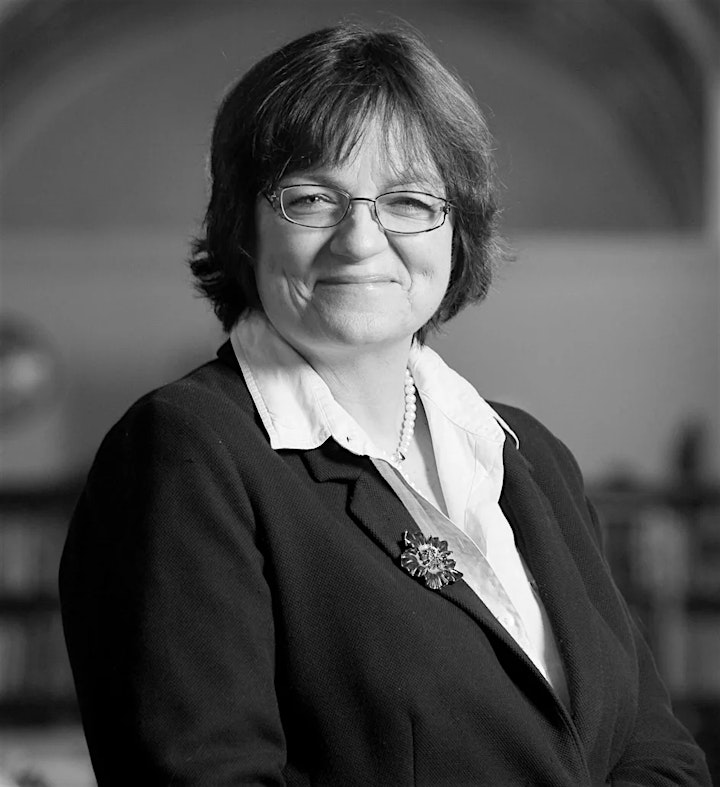 Hustings Host – Fiona Mactaggart, Chair of Trustees, The Fawcett Society
Fiona Mactaggart is a leading feminist campaigner and former Labour MP for Slough. She is a former Home Office Minister and Shadow Minister for Women and Equalities, and spent 20 years in parliament but stood down before the last election. Throughout her professional life she has campaigned to improve women's lives and fight inequality and discrimination. Most notable is her work on Labour's Older Women's Commission and women's representation, her campaigning to end violence against women and girls and her long-standing view that sex-buyers should be criminalised.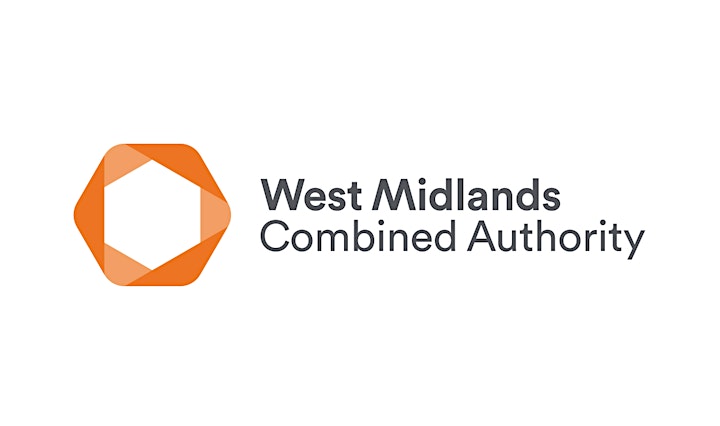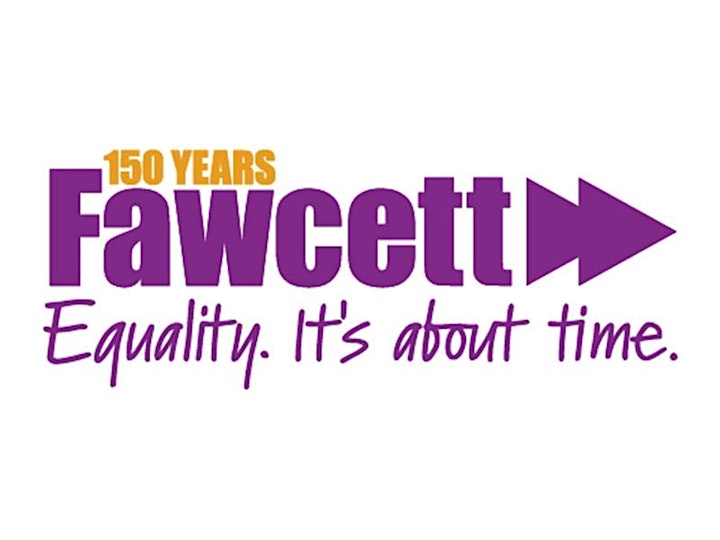 Huge thanks to our partners for this event, West Midlands Combined Authority and The Fawcett Society!
Be sure to book your FREE place online for what is sure to be a very popular event, as we join women around the world and #ChooseToChallenge for #IWD2021.
#WMWV #OurVoice